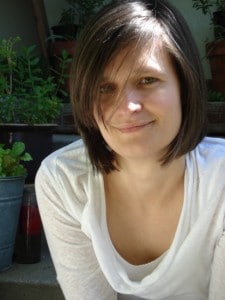 franka diehnelt, born in former east germany, settled after the wall was finally chiseled away in vienna to pursue her studies in architecture. while being overwhelmed by vienna's freudian melancholic winters she tried unsuccessful to escape by studying glaciers in norway and ocean tides in copenhagen, denmark.
nevertheless, it made her into an architect and won her the museum of applied arts vienna's schindler grant. she was sent immediately to america and via a long trip from new york to los angeles she ended up staying.
franka resides with her family in the bohemian enclave of topanga canyon on a small farmstead.
in her free time she attempts to find out what california is made of, why surfing is a spiritual experience and how cooking became her most calming adventure. ever.
franka likes claudia for her ability to hop headfirst into difficult challenges, her strength to be thorough in her work and her skill to always ask the provoking questions.